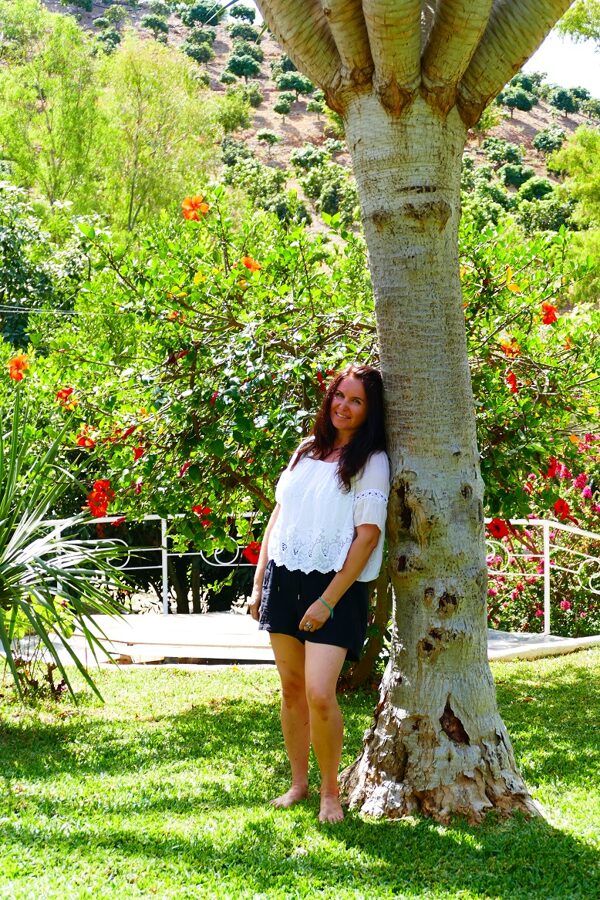 A few words about me
Even as a teenager, I asked myself a lot of questions that in turn questioned the world I grew up in and the conventional path I should go. An apprenticeship at the commercial academy, studies at the HAW in Hamburg, 10 years in the fashion industry as a designer, product manager and team leader. This is what my world looked like until I switched to self-employment, regained my strength and felt like a human again. It took a long time. Now I have been self-employed since 2017 with a lot of heart and soul and above all with joy, enthusiasm and love.

The inner call is stronger than the mind.
I experienced a deep breakthrough in my spirituality in 2009 in my first Vipassana retreat in Triebel. Since then I have dealt intensively with different philosophies, ways of life and world views. Meditation, yoga and Ayurveda became my daily companions. I enthusiastically completed one training course after another. Yoga teacher (BYV), Ayurveda masseur (BYVG), Ayurvedic nutritionist (Ayuskama School Rishikesh) and fasting leader (HP Schule I. Richter), spiritual advisor, holistic therapist, Reiki teacher (all with Inge Schubert), expression painter (Susanne Häcker), etc. And it doesn't stop getting exciting. My travels to Asia, America, India and Europe have made me a cosmopolitan. In 2020 I dared to emigrate to Spain and I am enthusiastically pursuing my calling.